Barneby Gates Autumn News 2021: Part 1
---
WELCOME to our Autumn newsletter. We've got loads to share with you this month so to keep things snappy we decided to split our mailer into two parts.
First we're delighted to welcome you to our new-look website. We wanted to tell you more about US – how we work, who we collaborate with, and our endeavours towards sustainability. We hope you enjoy taking look around the new site and would welcome any feedback – good or bad!
We've also got two brand new wallpapers to show you – PAINTER'S STRIPE and LATTICE CANE – both modern takes on old classics that we hope you'll love.
Part 2 of the newsletter, to follow at the weekend, will highlight our collection of six new fabrics to compliment six of the current wallpapers – can you guess which?
PAINTER'S STRIPE: No home is complete without a stripe or two and this is our take on an old classic. The lovely wide brush stroke has a really tactile painterly feel to the touch due to our signature surface printing technique, and is flanked by a double row of hand-drawn pin stripes. Chic and simple. Available in pink or blue.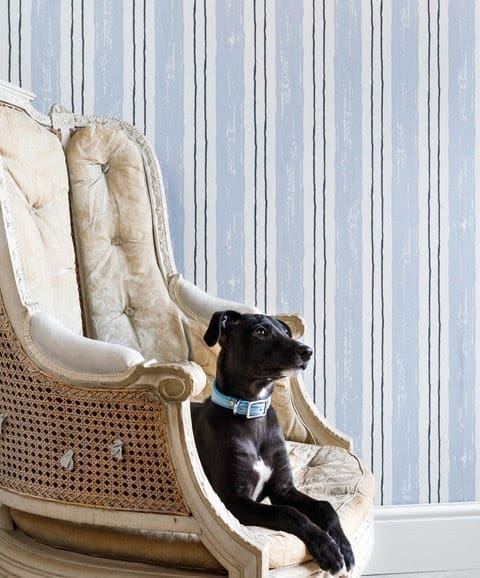 (Ziggy loved his modelling debut btw)
LATTICE CANE: A small scale geometric print that looks quite different from up close and afar (and as such was a nightmare to photograph!) Do take a look at the detail images at the top of the page to really get a feel for the design. The lattice print works beautifully as a backdrop for a picture gallery wall, or clean and simple with pretty lighting. Available in pink/red or light olive/red.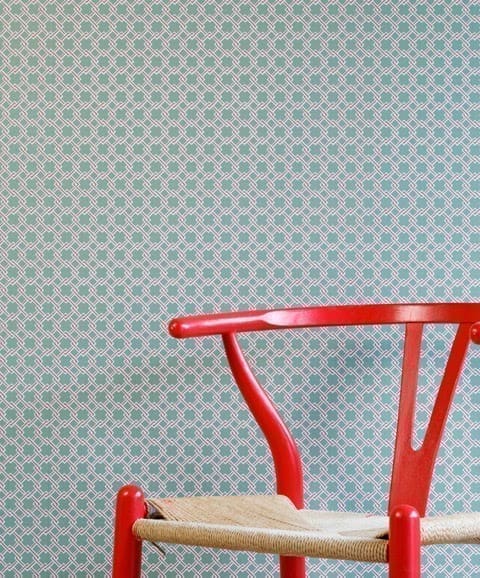 One important part of the website facelift was to update our Press section. We're so thankful for the wonderful coverage we've had over the years, but had let that part of the website slip out of date.
You can now find all these articles about us in the 'Press' section – this includes both printed and online stories – like this interview with our favourite make-up brand Westman Atelier, and this delightful article in the NY Times earlier this week on the enduring appeal of Laura Ashley (hear, hear!) which included our Willow Crossley Botanica wallpaper.
Enjoy !!!