Barneby Gates Autumn News 2021: Part 2 New Fabrics
---
INTRODUCING BG FABRIC COLLECTION V
As many of you will know, every few years we select five or six of our favorite wallpaper prints and start the painstaking process of transferring the designs onto fabric using traditional flatbed and rotary printing methods. The journey is never straightforward but it's always a hugely satisfying one, and we're delighted to finally be able to share our beautiful new collection with you all.
The new designs include IKAT HEART, INDIAN STRIPE, CAPRI LEMON, ELEPHANT PALM, and of course the Willow Crossley X Barneby Gates collection – BOTANICA and MAHARANI. We hope you'll find inspiration in the images below, but there's plenty more to see on the website…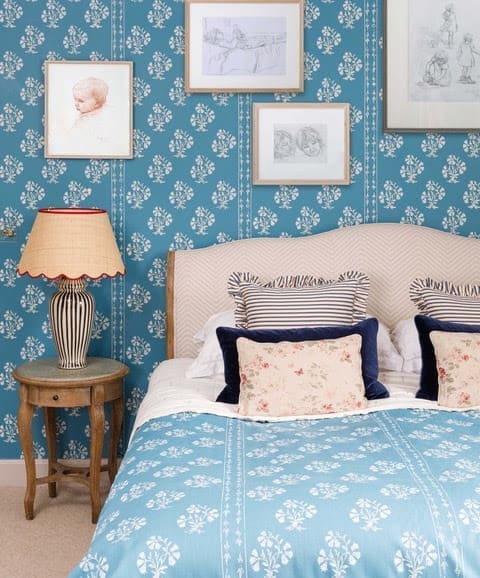 MAHARANI BLOCK PRINT (above) and BOTANICA (below) are part of our collaboration with floral stylist Willow Crossley and match the wallpapers we launched with Willow earlier this year.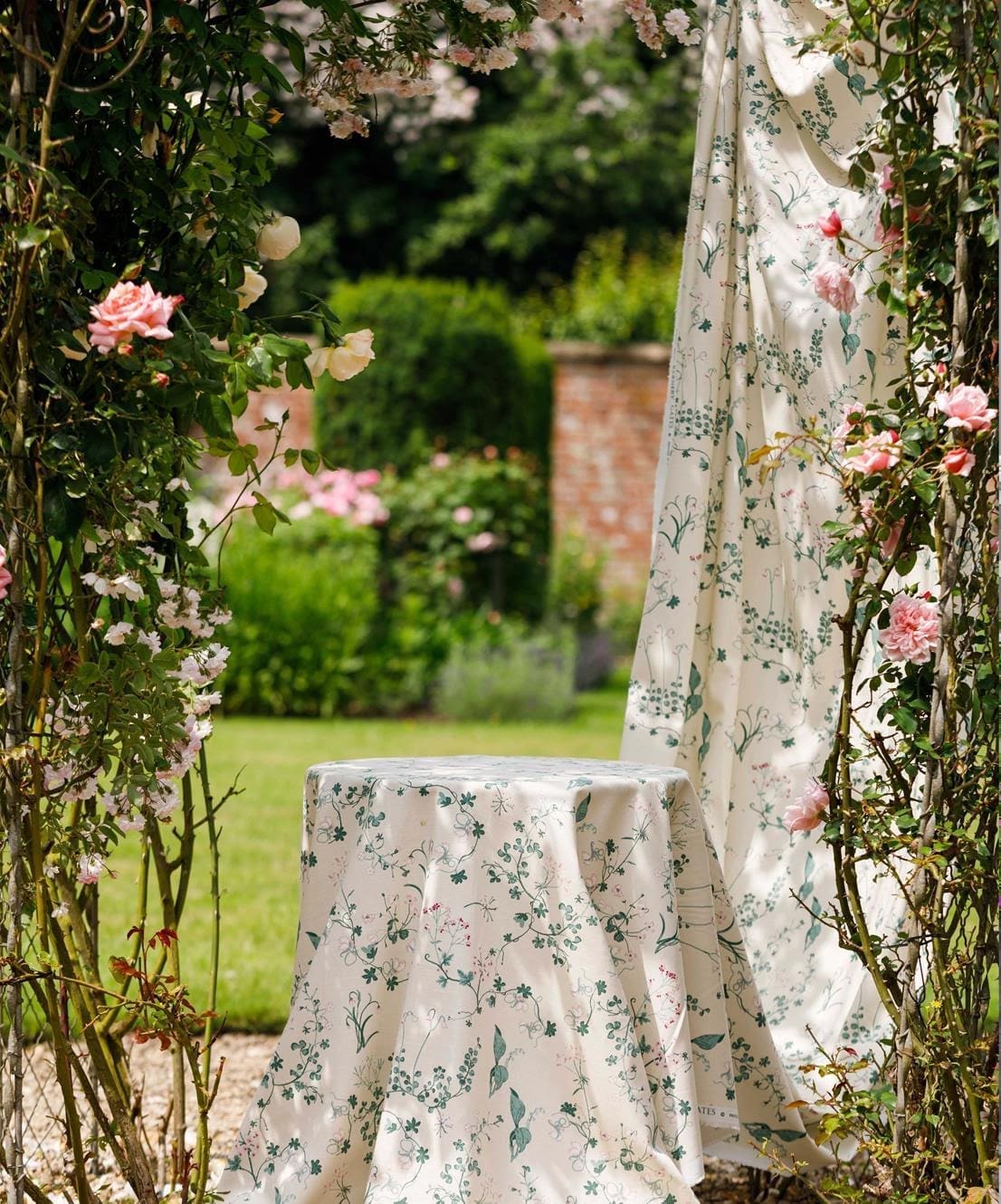 All our fabrics are a beautiful linen/cotton mix of varying weights, and suitable for drapes, cushions and light or general domestic upholstery. All specs can be found on our website.

How sweet is this little frilly chair by Balmain & Balmain upholstered in the cream Capri Lemons?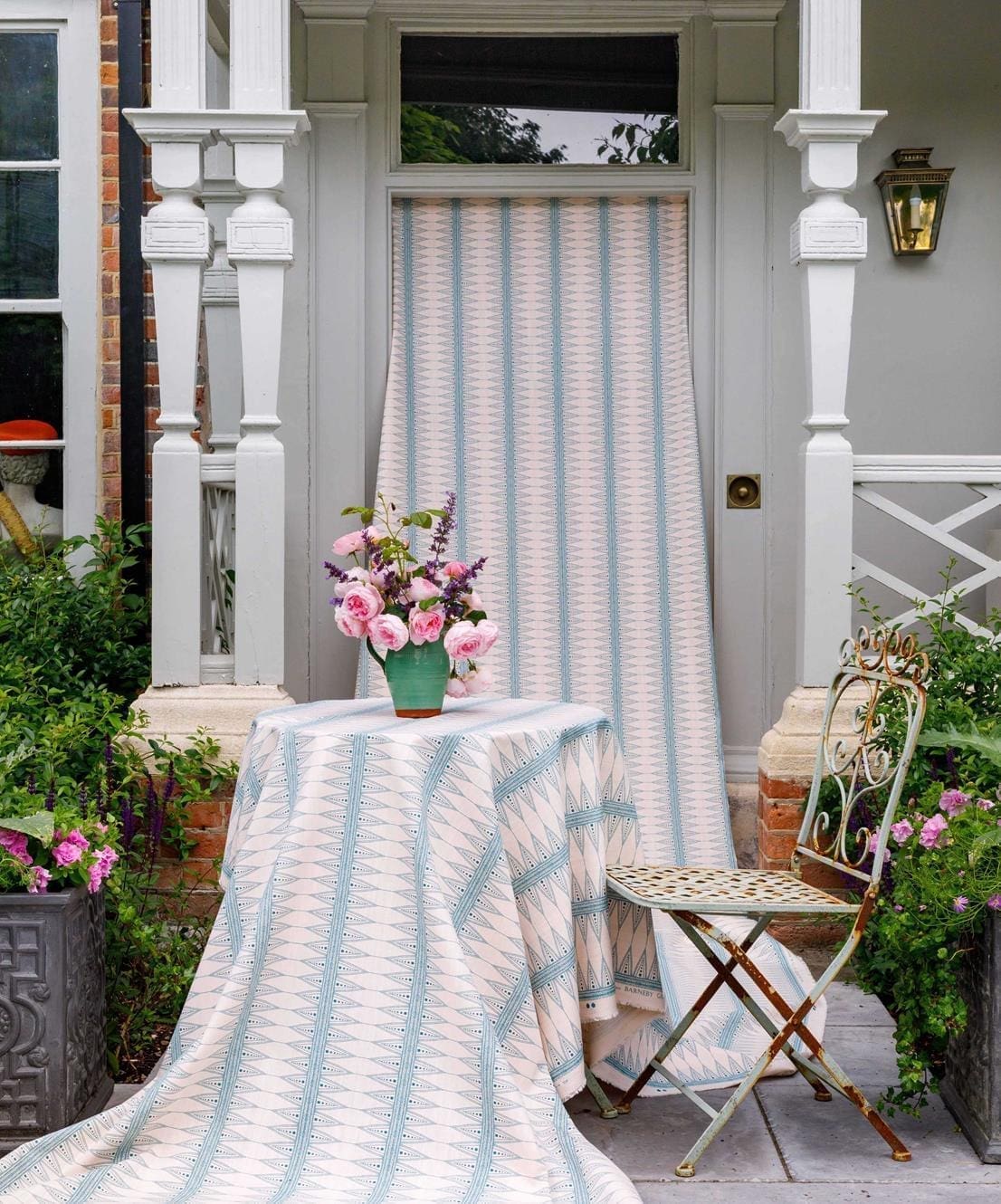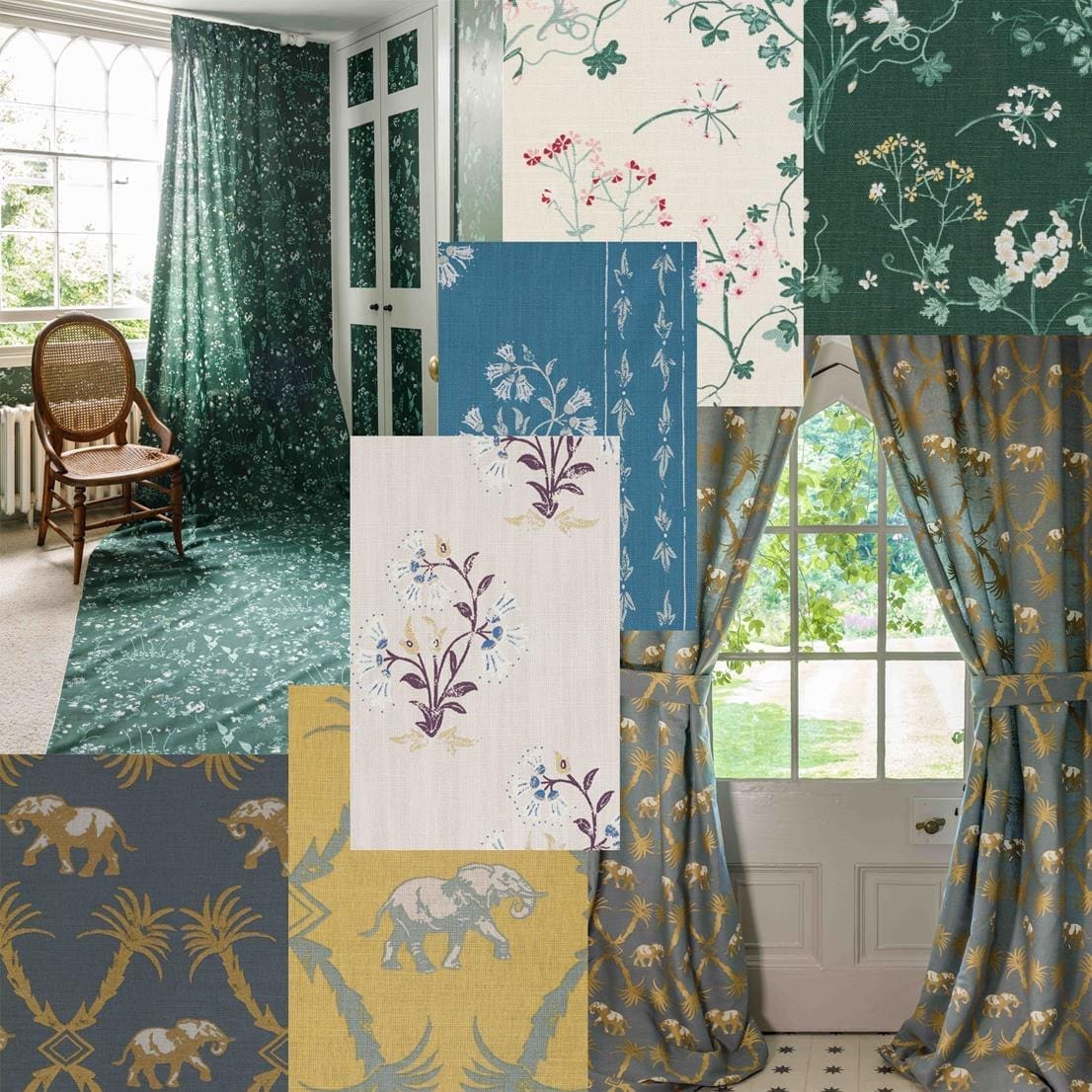 Samples are available via our website, or please don't hesitate to EMAIL US if we can help with anything else.