Hello From Barneby Gates Wallpapers & Fabrics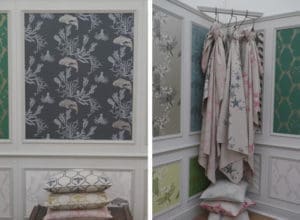 It's been a whirlwind since launching the new collections at Decorex in September, and hard to believe Christmas is almost upon us! We loved seeing so many of you on the stand – it was a great exhibition and the new fabrics went down a storm – PHEW. Here's a snapshot of our little panelled creation for those that missed the show: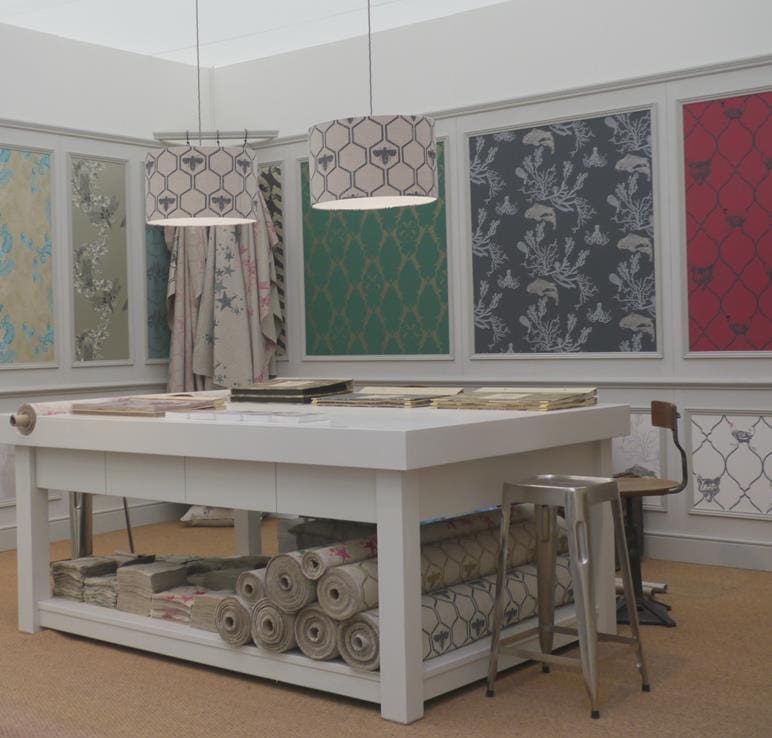 Huge thanks to Katie Hopkinson at Mima Moo Home for making the beautiful lampshades using our new Honey Bees fabric. Email her here for lamp commissions using any of our wallpapers or fabrics.
STOCKIST A-Z: Barneby Gates can now be found in: America, Australia, France, Finland, Germany, Greece, Hong Kong, Ireland, Italy, Japan, Netherlands, New Zealand, Norway, Poland, Romania, Russia, Singapore,  South Africa, Spain, Sweden, Switzerland, Taiwan, the Ukraine – and not forgetting the UK!
---
Please don't hesitate to EMAIL US for samples or queries, or call us at the studio on 01672 560240 – we'd love to help!