New Season, New Wallpaper, New Popup!

---
As we bid farewell to the longest and loveliest of summers, here at BG we can't help but feel excited about the new season ahead. We have the launch of our Autumn 2018 wallpapers, a hugely thrilling POP-UP in LIBERTY of LONDON, and finally a small plea to vote for us in the Good Web Guide competition so, please, READ ON…
THE NEW AUTUMN 2018 WALLPAPERS ARE NOW ONLINE!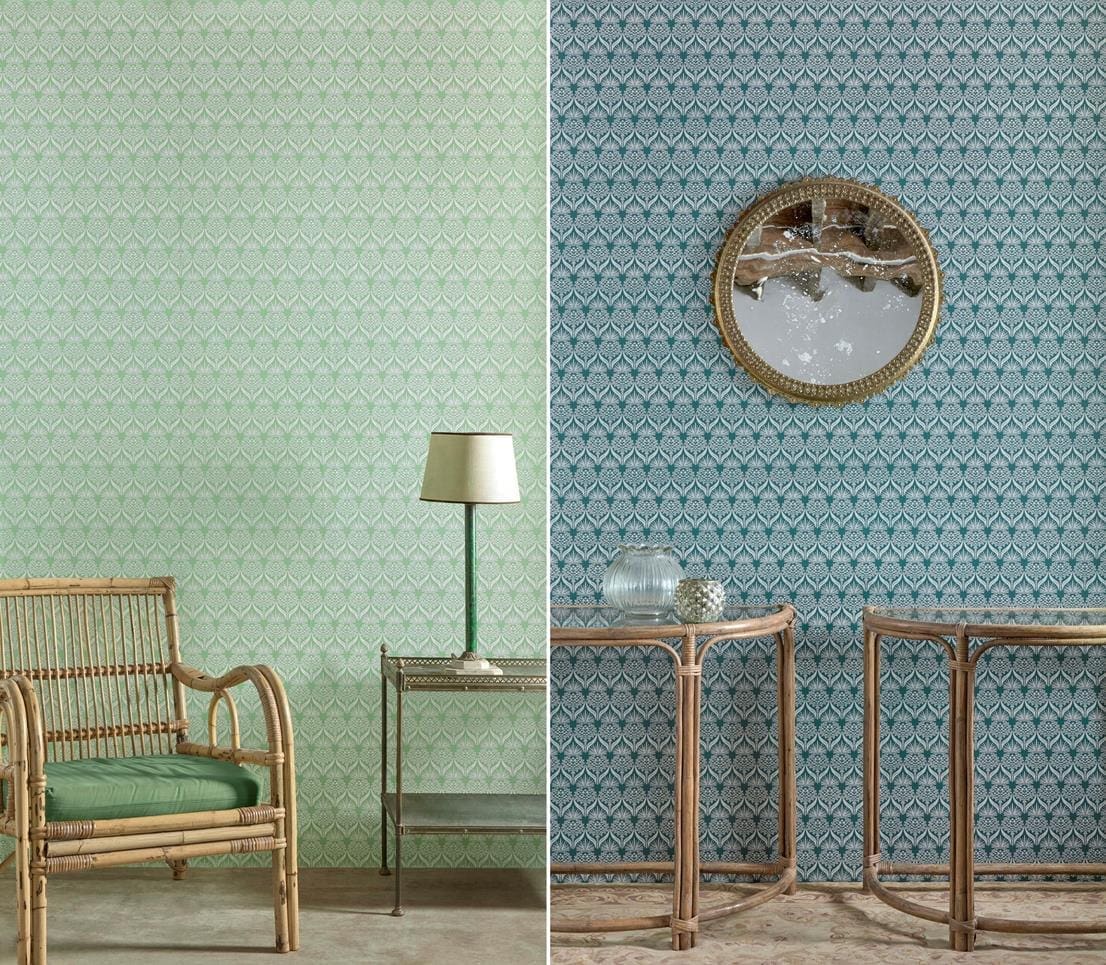 ARTICHOKE THISTLE (above): A small-scale repeat of pretty artichoke flowers, available in a fresh spring green, or a rich teal (that complements Farrow & Ball's 'Inchyra' blue beautifully, btw). £87 per 10m roll.
---
BOLT FROM MARS (below): Inspired by our idol (Bowie) and favourite album of all time (Aladdin Sane) – Bolt from Mars is our take on the iconic lightening bolt, featuring a bashed up old wall with a touch of graffiti. Available in red on natural, or yellow on charcoal. £87 per 10m roll.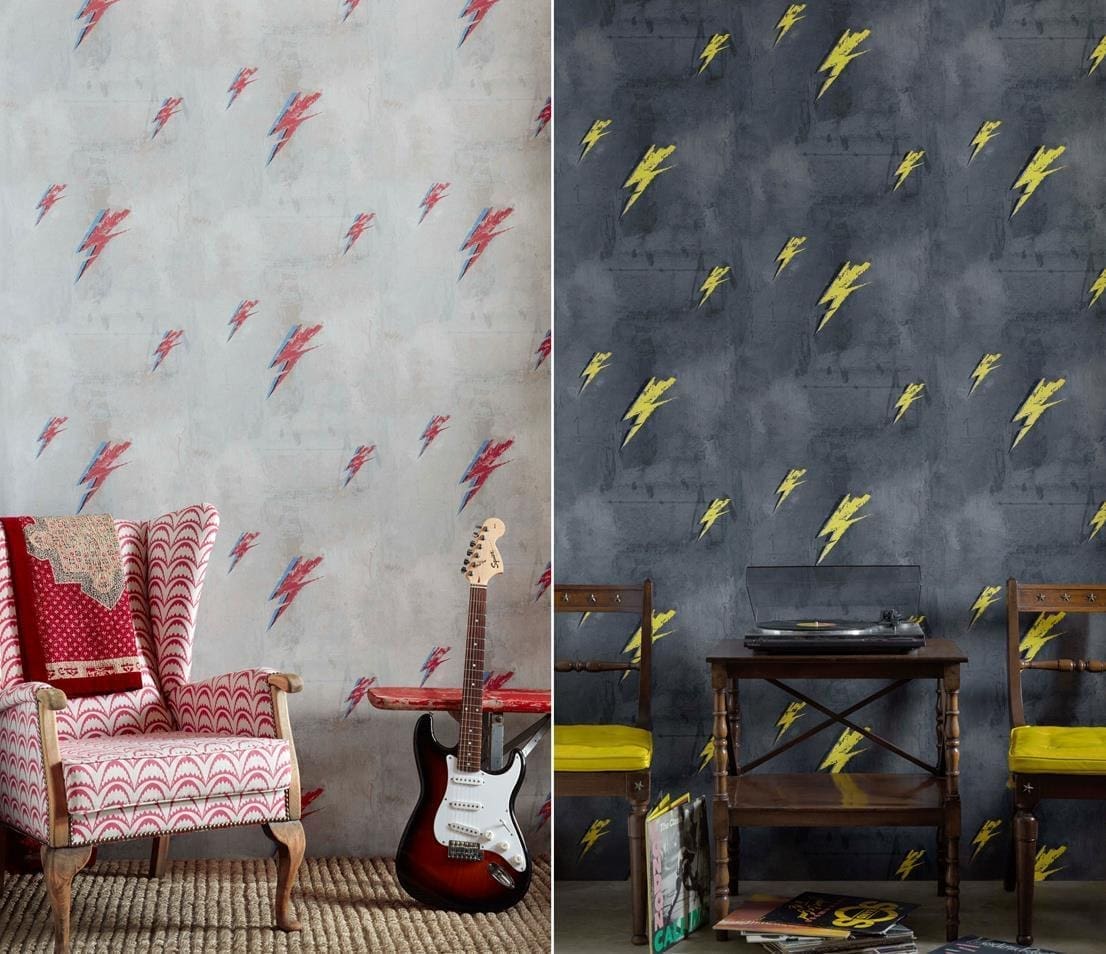 In other hugely exciting news, this month saw the opening of the Barneby Gates pop-up at Liberty. From now until Christmas, you can find our complete collection of fabrics, wallpapers and cushions in the Furnishing Fabrics department on the 4th Floor. This is a one stop shop where you can browse through our pattern books, order samples and place your final orders in the beautiful Tudor surroundings of our absolute favorite store in London.
And finally, we have been put forward for two categories in The Good Web Guide Awards : the 'Home & Garden' category, and the 'People's Choice' category – which relies on YOUR help … so please VOTE FOR US by clicking this link! THANK YOU.