New Spring Collection
Emerging from the bleak mid winter, Barneby Gates welcomes the new season with a new collection.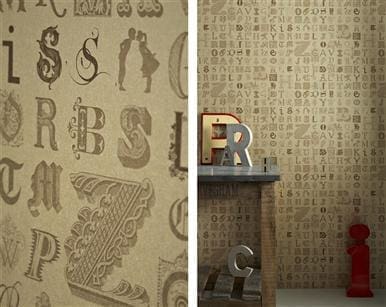 From old hand block prints to modern grafitti, our passion for type resulted in this word search design, Typecast. Look a little closer to find words hidden amongst the jumble of letters such as 'oopsy' and 'daisy', 'cheeky' and 'kiss'. Shown above in vintage gold, but also available in bespoke colours and with your own choice of words (more info below).
It's that time of year when the mad March Hare rears its head and comes face to face with its rival in rarely seen dawn duals. Our damask-style version of the boxing hare comes in two colours, Billiard Green (with gold) or Stone.
BESPOKE TYPECAST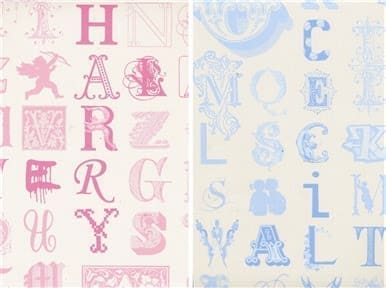 Customise our off-the-peg version by giving us your loved-one's names, favourite words or family catchphrases and your choice of colour, and we'll do the rest.
---
Please don't hesitate to EMAIL US for samples or queries, or call us at the studio on 01672 560240 – we'd love to help!