New Wallpapers For Autumn 2014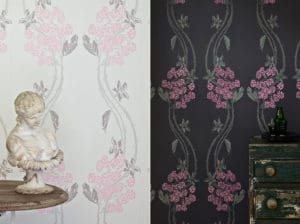 "Autumn carries more gold in its pocket than all the other seasons", and it was this time of year that inspired us to put pencil to paper and start this new collection. We're pleased to present our two new designs for this loveliest of seasons: AUTUMN BERRY and HERALDIC LION.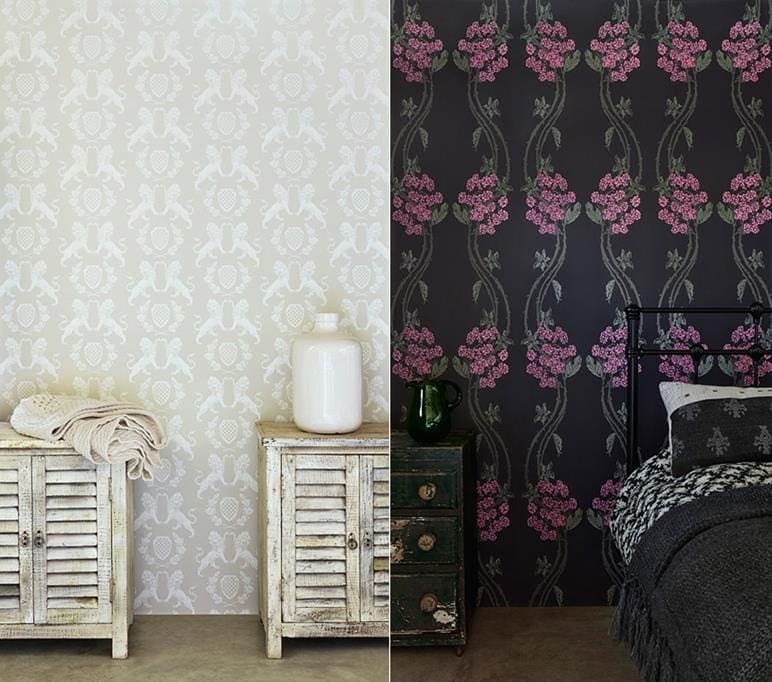 HERALDIC LION: A textural heraldry motif featuring a statuesque lion, shield, and oak-leaf wreath, surface printed for a beautiful hand-stamped finish. Available in wedgewood blue or stone.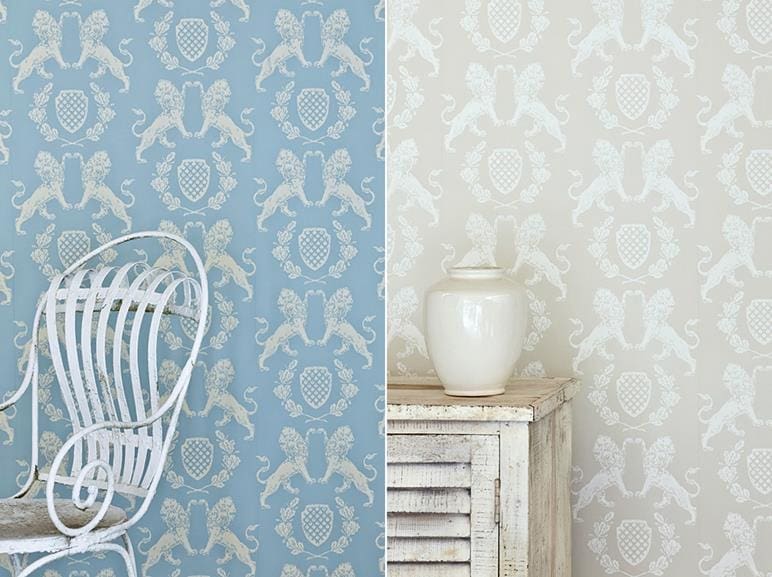 AUTUMN BERRY: Celebrating one of the true joys of Autumn's arrival in the English countryside, Autumn Berry is available in a pretty vintage pink, or a striking deep blackberry.