Willow Crossley X Barneby Gates : New Wallpaper Collaboration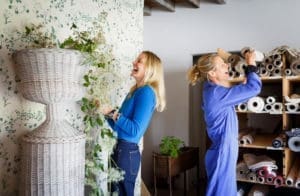 ---
We're delighted to announce our wallpaper collaboration with floral stylist (and general flower wizard) Willow Crossley. The two wallpapers, 'BOTANICA' and 'MAHARANI BLOCK PRINT' launched on the website this week, bringing together two quintessentially British brands.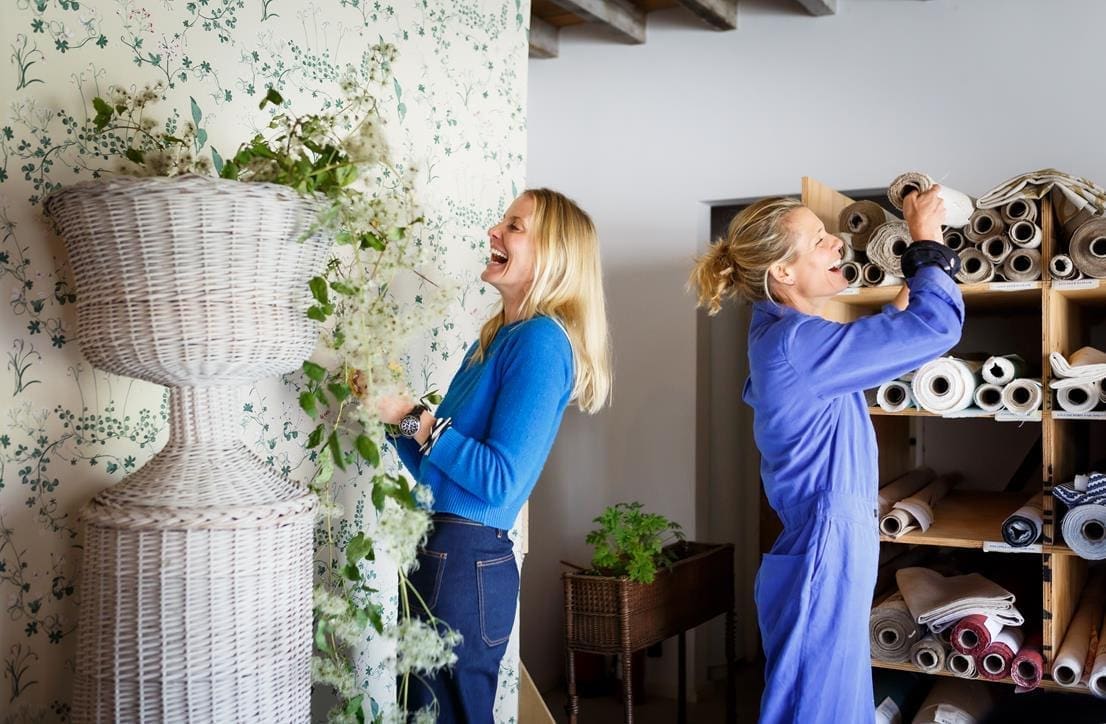 WILLOW: 'I'm a complete wallpaper fanatic. I've so enjoyed working with Vanessa and Alice on these designs, it's been a brilliantly symbiotic relationship and fascinating to learn how traditional wallpaper is created – watching as every detail is cut into the rollers, and each colour mixed by hand – it's a real art.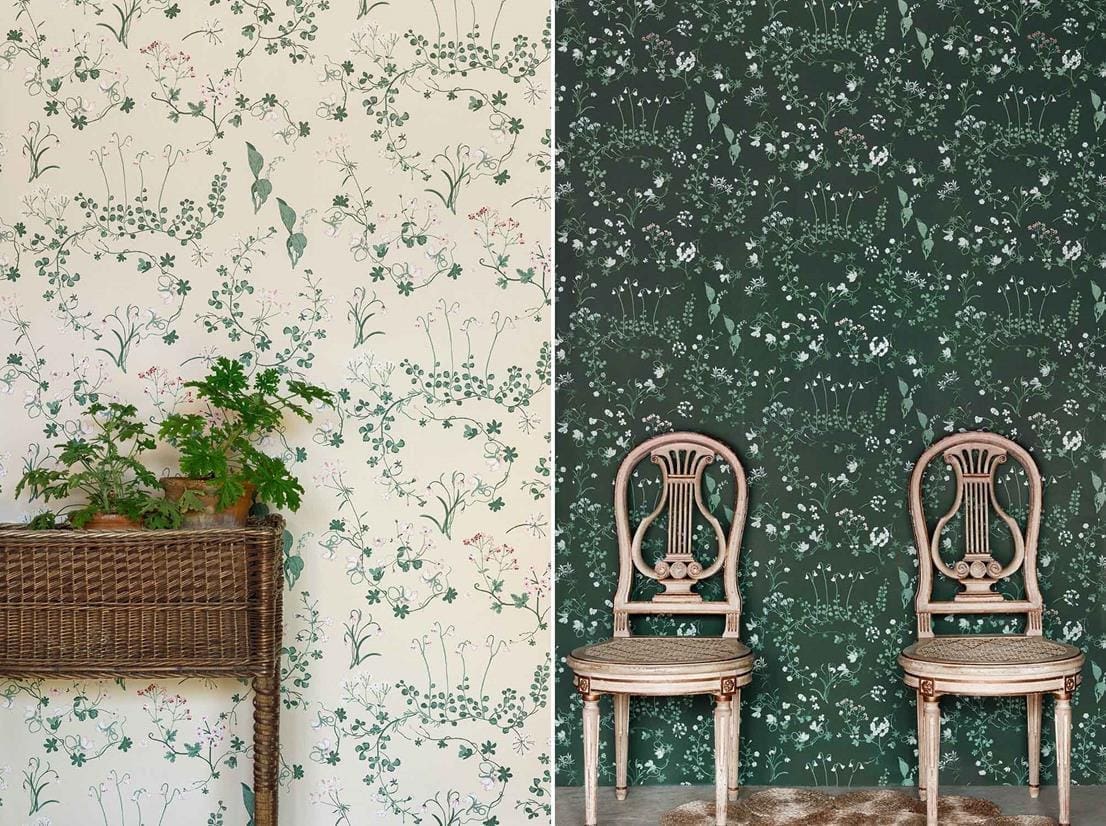 "BOTANICA" IN IVORY OR WOODLAND GREEN
VANESSA : 'It's been so inspiring to work with Willow. She has such a natural way with flowers, with a leaning towards the wild and seasonal, and we wanted to depict this in "Botanica" (above) which was inspired by Mary Delaney's incredible botanical collages. She also has a deep love for the block printed aesthetic and the colours of India and was keen to explore this in the second design, which resulted in "Maharani" (below).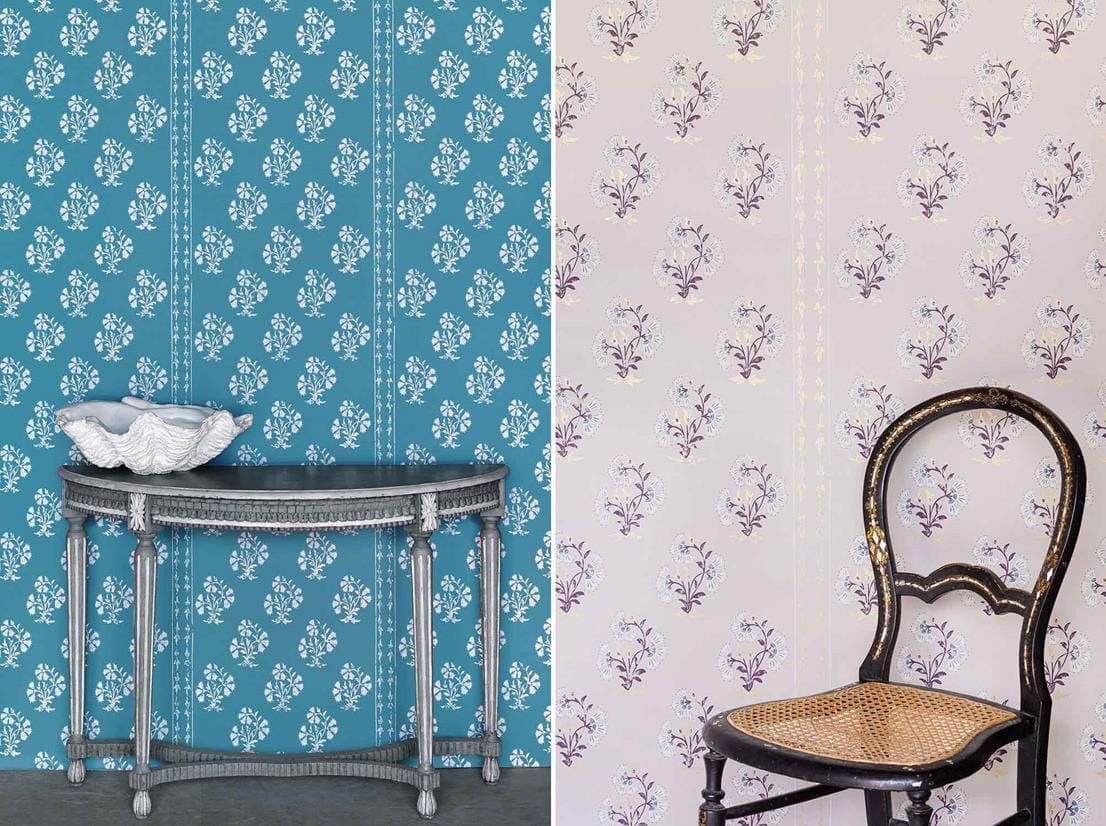 "MAHARANI BLOCK PRINT" IN JAIPUR BLUE OR RAJASTHANI PLASTER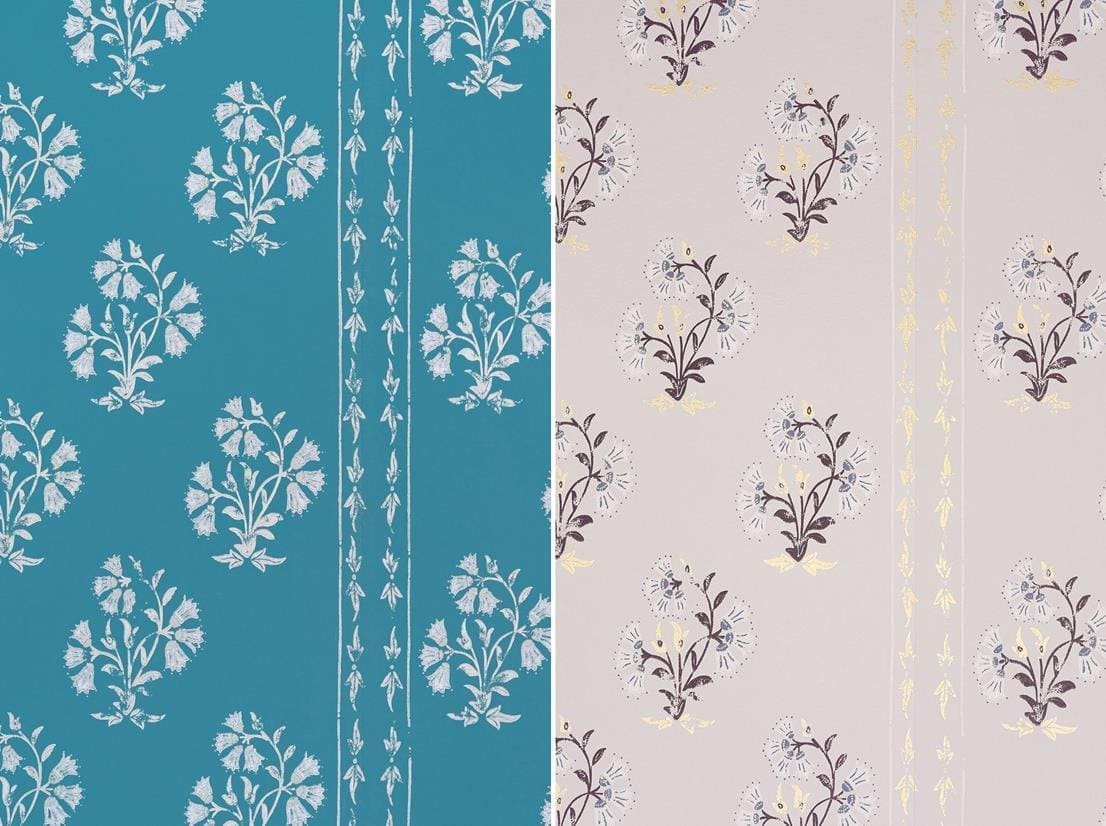 ALICE : 'Printing in England using traditional techniques has always been core to our brand and we felt this sat well with Willow's locally sourced and seasonal approach to floristry. From a design perspective, it's always good to be taken out of your comfort zone but working with Willow has been wonderfully harmonious and we've all enjoyed the process enormously.'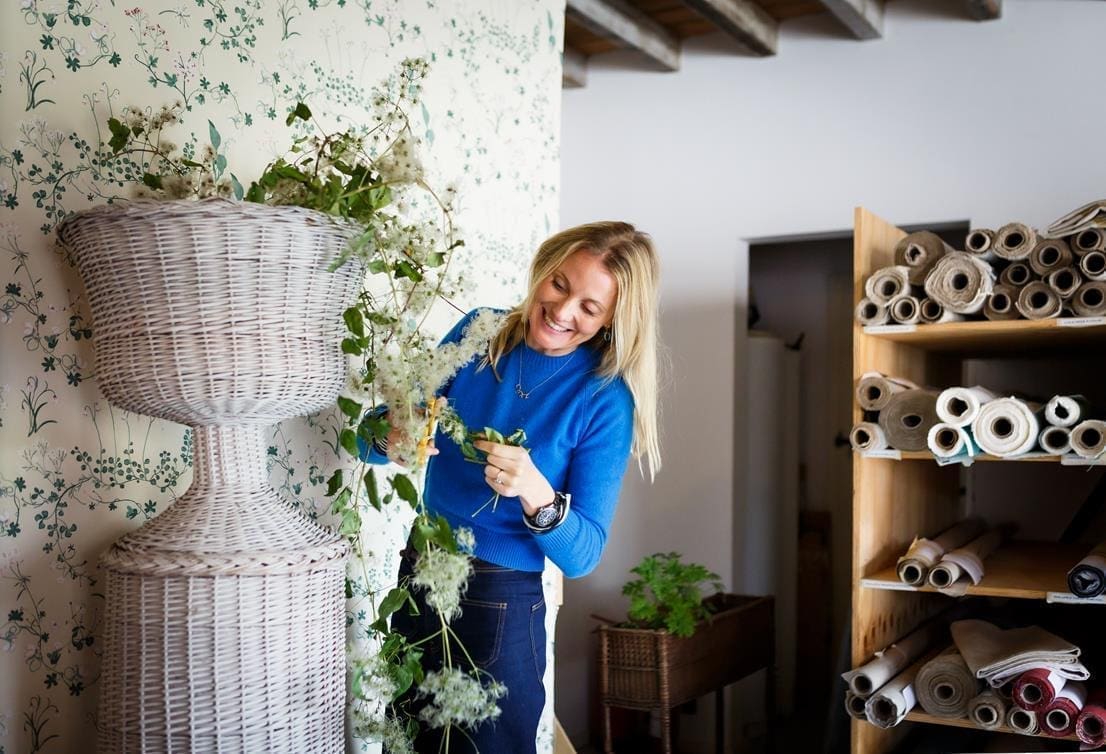 The WILLOW CROSSLEY X BARNEBY GATES collection launched this week.
Samples and orders can be placed via the website HERE
Or please EMAIL US HERE or call the studio on 01672 560241 for any other queries.